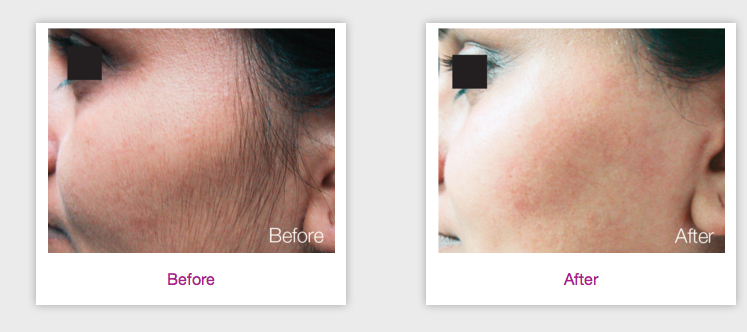 We have the best laser hair removal device (Candela GentleMax Pro) capable of painlessly, safely and effectively removing the unwanted facial and body hair. It provides Faster Treatment Session with Greater Performance and More Versatility!
It combines 755nm Alexandrite laser with an equally powerful 1064nm Nd:YAG laser to remove hair all skin types and all colors. . Its ability to pulse quickly offers quick optimal treatments with minimal redness or discomfort.
How does the laser work?
Laser hair removal is the process of removing unwanted hair by means of exposure to pulses of laser light that destroy the hair follicle. It had been performed experimentally for about twenty years before becoming commercially available in the mid-1990s.
How long do Candela's laser Hair Removal treatments take, and how many treatments will I require?
Treatment times may vary depending on your specific needs. Hair growth is reduced after each treatment and the number of treatments required depends on your hair color and type, body area and skin tone, reason for hirsutism, and sex.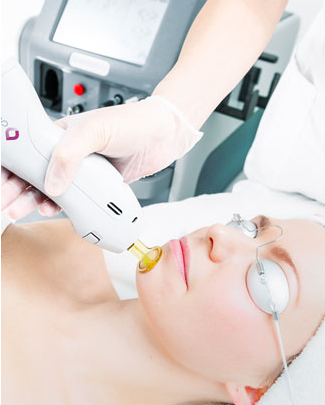 Are laser hair removal treatments painful?
Candela's Laser Hair Removal treatments use a patented Dynamic Cooling Device™ (DCD™), which prepares the skin for treatment by spraying the upper layer with a cooling burst of cryogen in adjustable durations—milliseconds before the laser pulse. DCD helps ensure that the treatments are as comfortable as they are effective.
It also treats benign pigmented and vascular lesions including face and leg veins as well as fungus infection of the nails.